Conference outcomes
Session summaries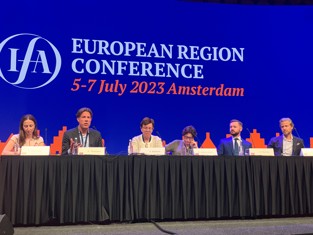 Experts from academia, government, practice and business discussed a broad range of topical EU developments. To learn more, browse through the session summaries:
In the media
The Conference was covered by some of the best reporters of the tax press. Read more here:
Testimonials
The Netherlands IFA branch gave five young tax professionals to attend the Conference for free and to get introduced to the global IFA community. Read all about their Conference experience here.